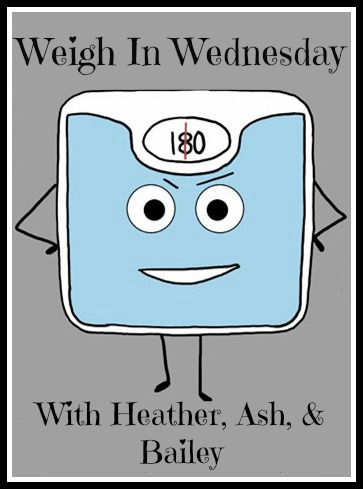 So I thought I'd join in with a new link-up. Wednesdays are my normal weigh in day so it made sense. Also its been great inspiration reading through everyone else's stories. Sometimes its easy to convince yourself that everyone elses weightloss journeys are going alot smoother than yours, its nice to know that everyone else goes through rough patched where they fall out of love with loosing weight!
With that in mind I'm actually really pleased to announce I'm down 1 whole pound! Which really is excellent as I haven't exactly been in the greatest head-space recently. I've been quite good diet wise but I have allowed a couple of bad runs last week to complely de-rail things on the exercise front, so a 1lb loss is brilliant.
Things with work/study have been getting bad, lots of pressure and stress. It seems as though I can only focus on one thing at a time, either living a healthier life-style or work. Which is ridiculous because millions of other people manage both. But every time the pressure over work mounts my healthy life style choices evaporate. I think it stems from a bit of an all or nothing mentality and what I really need to learn is moderation and balance. SO that's what I'm going to try and focus on this week, getting back to healthy diet and exercise habbits AND still dealing with the pressure at work (and not sicking my head in the sand).
So there we go, how did everyone else do, what are your goals for the week?