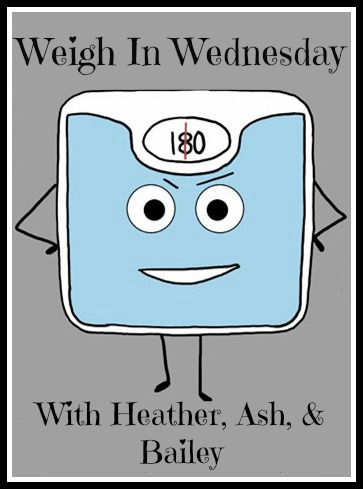 Sooooooo WIW again, nobody actually looks forward to this do they?
Well I'm up 3lbs, so I'm 194.... again, for the umpteenth time. Originally I was going to throw a pity party along the lines of: poor me why can't I get past this stupid barrier, the world hates me ect ect (ok maybe that's a bit of an exaggeration).
However, then I remembered that Saturday's shopping spree was the most I've moved my lazy bahooky all week! I have been nursing a nasty cold and have indulged it (and probably been milking the excuse for all it's worth!). I haven't done any exercise because really having to stop for hacking and wheezing does not make for a good workout session. And I have been lazy with my eating habits too. So really regaining last weeks 3lb fluke loss not such a big deal!
I think I'm beginning to shift it at long last (it being the cold, not the weight obvs)! so when I get back on Monday I will be hitting reboot on the exercise front and whilst I'm away I'm going to make the healthiest choices I can.
Who is this person that has such a healthy and balanced mindset? Weird!