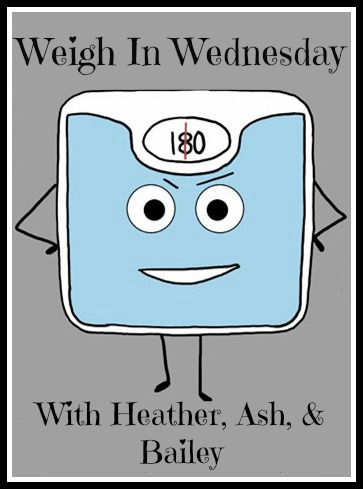 Its weigh in Wednesday again. Can we just take a moment to discuss where the week has disappeared to? Honestly I think I'm stuck in some weird time pocket because I completely missed Tuesday, did it even happen?
Anyho I feel like I should apologise for this post because it's going to be the same as pretty much all my WIW posts (well apart from the one where I talk about my scales collection, but the less said about that the better). Because here is the thing folks I still weigh 194 (or 193 if I breath but I think 194 is more realistic). And I don't feel bad about it, I was away most of this past week, I didn't have time to exercise whilst at uni and I just focussed on having fun whilst hanging with the bestie. So to stay the same is not bad at all!
I was chatting about this with em..... I like my body at the moment, I've lost enough weight that I'm actually feeling happy in it, I have confidence which I haven't had, ever. And I'm being hit on by guys for what feels like the first time ever (although it is entirely possible I'm only just noticing). I know logically I still have a long way to go, and I want to lose the remaining 50lbs I really do. But I thinking liking where I am at the moment is really hindering that. I don't want to go back to the way I was, I don't want to go back to hating the way I look but I'm not entirely sure how to get the drive I had to lose the weight then. Does that make sense? And until I do I fear this plateau is just going to last and last, so anyone got any tips for me?