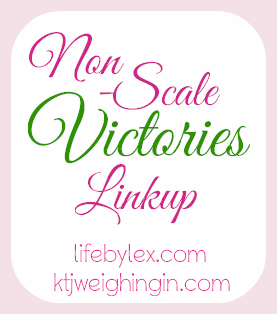 NSV Thursday!!! So my snacking hasn't been great, reeeeally need to work on this I have been making a concerted effort to at least compensate with exercise, totally an NSV! The other one is my meals have been on point. And with that in mind I wanted to share a recipe with you that I made the other night, it's amazing! The original recipe had more steps but as I feel is well established at this point I am inherently lazy, so below is m lazy persons version:
Chicken Cacciatore (serves 4)
1.5kg skinless chicken thighs and drumsticks
12 rashers of bacon, visible fat removed and roughly chopped
Garlic, fresh, grannuals whatever you have to hand
2 peppers, de-seeded and chopped
2 x 400g tins of chopped tomatoes
Spray a large pan with fry light (and I mean huge! I always use my pressure cooker, but then I have an un-healthy attachment to it, so feel free to use any other large pan). Lightly brown both sides of the chicken. Turn heat to medium and add in the bacon

and onions then add in the garlic, peppers, celery and mushrooms until the onions are softened. Finally add the chicken stock, tomatoes and bay leaves and bring to boil, mix well. Allow to simmer for 30mins, occasionally stirring. I added a little cornflour to thicken at this point.
I served it with rice but mash would work just as well. There are no photos because I am a terrible blogger and forgot to take any, and there were no leftovers, so you'll just have to use your imaginations.