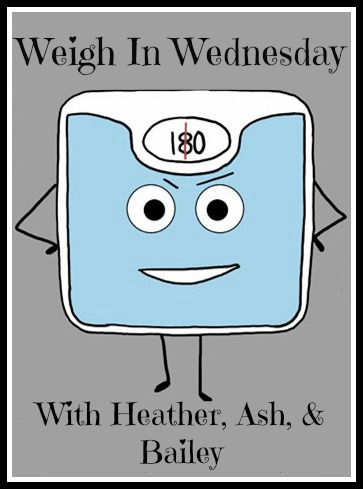 WIW again and I'm 191, a 1lb loss. At first I was all bummed because on Monday and Tuesday I was down to 190 (I know it's a terrible habit). So I was bummed when it was up again today and I was soooo tempted to just ignore it and pretend that I was still 190, but that would be cheating you and myself. And 1lb is still a loss, so stuff it, I'm proud of that loss!
Moving on to yesterdays run, which I went on so woop! It was actually good, I decided to mix things up and do the route the other way around. The old headphones worked perfectly, I mean they were constantly trying to escape my ears and I had to keep shoving them back in there but the sound didn't cut out once which means it may not be my headphone jack woooooop. Anyway the run was good, about 15 minutes in my right ankle felt a little sore so I walked for 20yards or so and then started running again and was fine, listening to my body pays off! I made it home in 22 minutes which means I really do need to test out a new route so that I can start running for the 25 minutes I'm supposed to! And things still seem to working out with the vibrams. Frog feet forever!
After that my day got a little less awesome. I smashed a glass bowl. And I burnt the rice for dinner (not to self, leaving rice un-attended whilst showering is not a good idea) and I face planted when I tripped over my laptop cable!
Oh well, no real harm done!

Right I'm off to make some soup.