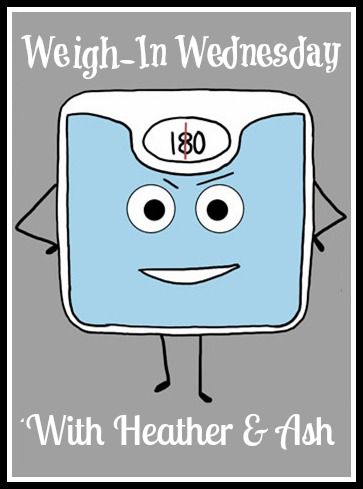 I'm so sorry that since I got a job I've been a terrible blogger! What can I say not having a fixed schedule or working hours makes life a tad more awkward! However, you can all rejoice because I'm back! So tomorrow I'll be finally filling out the Leibster award questions.
In the meantime I am horrified by this weeks weigh in. I knew I'd been slacking off, especially when I was unwell. However, what I did not expect, 187!!!! How did I put on that much! Although as I keep reminding myself, I weighed in on a new scale, at a slimming world meeting (I'll come back to this) in the evening when fully dressed, but even taking into account all of that, I'm definitely up.
However rather than slinking off in shame, I'm still linking up. Being honest and hoping you guys help keep me accountable. I WILL shift this. However, I have a little more money than usual (actually, having any money, even this tiny amount is more than usual) and because things in my life are even more un-settled than normal I need the accountability of real people, who can call me out on stuff. So I've joined up with slimming world, I won't be able to afford it for long but in the short-term I think it will provide the kick up the backside I need to get back on track. I picked slimming world because I think more than most other plans they encourage a healthier/balanced diet (although there still seems to be an over-emphasis on chemical laden foods). Also their biggest advantage is that I can go to any meeting anywhere in the country, which is good, as for the next few weeks I won't necessarily be in one location but I can still go along to meetings.
So there we have it folks, I put on, but you know what, it's not the end of the world, and I now have some measures in place to help me be successful moving forward. So here's hoping next weeks WIW is a great one!