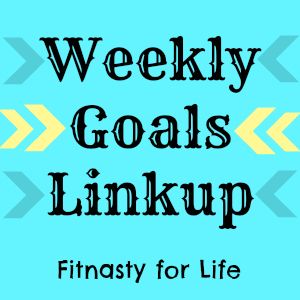 Today I'm linking up with the gorgeous Carolyn (who would be even more gorgeous in a leather jacket, just saying) for the weekly goals thingy-ma-bob.
Last week I sorta made some on Wednesday. Which was basically, smoothie breakfast, soup lunch and clean eating snacks and dinner. Oh and exercise everyday. FAIL. Oh so much failing. After I made that resolution, my parents decided that as they are doing quite a number of renovations to the house they may as well go full hog and rip up the floorboards that need replacing in the kitchen. Not having a working kitchen seriously messed with the above plan. It has meant no soup and eating out for dinner which is problematic, especially as I order food based on yummyness, not health (probably something I should work on). Sooooo yeah. I did go for 2 runs since that post but still not quite the exercise everyday goal. Whoops!
But the Kitchen is slowly getting back to a useable state, most of the floor is back so that's good.
1)
Drink enough water. I never thought I would be one of those people that needed this as a goal, I have always drunk an excessive amount of water, but working outside without access to toilet facilities I got out of the habbit of constantly drinking. However, I have one week left before I go back to it so I'm going to guzzle water like its going out of fashion this week!
2)
Make wiser snacking choices! No more whipping up individual brownie portions just because you can! Bad Kirsty! Or eating the whole bar of lindt chilli chocolate (a portion is 2 squares not a whole bar!!!). Eat fruit, or olives or even a baby bell just stay away from the sugar!
3)
Exercise everyday. I think part of the problem is I keep thinking this means doing "proper" exercise like running or a fitness DVD, but I'm at home for the week which means I have a my hula hoop, so there is no excuse!
4)
Having said that get out for 3 runs. Being lazy over the winter means I've lost so much of my running stamina and now it's time to pay the price!
These are completely doable and not overly ambitious so hopefully I can stick to them!